Full Documentation Service
ILI has a full and dynamic documentation service to meet customers strict requirements and per each destination country regulations namely:
Issue commercial invoices requiring special coding and terminology to meet Tax exemption procedures at destination, relying on the Shipper's original invoice as a basis of information, quantities and values.
Issue certificates of origin, as appropriate.
Obtain Suppliers packing list and attach it to shipment.
In case of goods requiring special handling or contain hazardous Materials, to make sure that proper Shipper's declaration and Safety Datas sheets are complete and attached to goods in accordance to IATA and DOT regulations.
Cargo labeling with full consignees markings, address,number of pieces in the consignment with weight & cube for easy tracing & identification purposes during transit.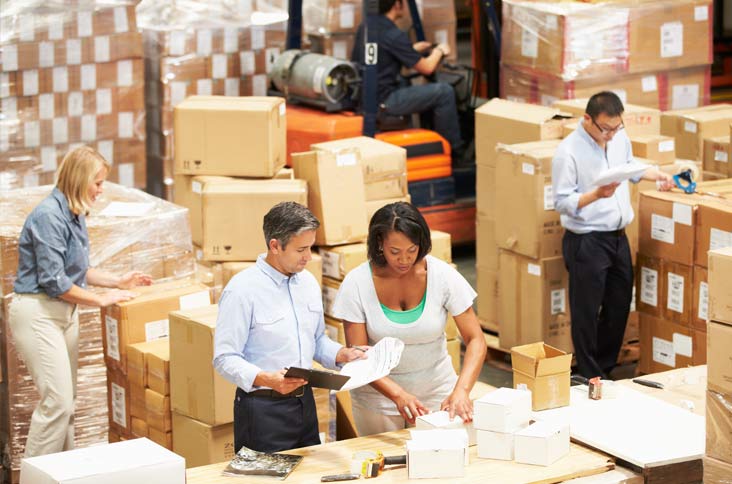 Chamberization
The multi-lingual documentation service includes:
– Notary Public
– Arab & U.S. Chamber Certifications
– Consular Legalization
– Passport service for foreign visiting customers.
ILI messenger service delivers and picks-up daily pouches from/to the Chambers and Consulates .The normal processing time to complete the legalization formality at both Chamber and Consulate is about 4 days + 3 days dispatch by international courier to any worldwide destination. In many cases, legalization is completed before the arrival of goods to ILI destination
Freight Insurance
ILI offers economical and all-risk door-to-door insurance coverage by sea and air.
The opportunity to obtain an umbrella coverage is also available for customers with regular traffic and routing.
ILI has competitive contractual premiums with Lloyd Companies and other equivalent Underwriters.
Letter of Credit Processing
ILI export personnel have profound experience in processing and handling all sorts of documentary credits and sight drafts. We recommend to customers to include easy procedures and simple terms in their letters of credit clauses.
Easy terms in documentary requirements will reduce misinterpretation of terms and avoid possible discrepancies causing costly penalties.
ILI encourages the use of the "FCR" method (Forwarder Cargo Receipt) as the negotiating instrument with the negotiating Bank instead of the Bill of Lading or Airway Bill.
In this way, customer can avoid further conditions on the delivery of goods and shipping restrictions, as it would be stipulated in the letter of credit, such (final shipping date, selection of Carrier, routing, special certifications etc…)
Export Licensing
Assisting exporters to obtain proper export licenses for
listed and regulated products to certain destinations in
compliance with the local Government Administrations.